A big thank you to Cally Booker for her weaving with colour workshop.  It looks to have been a really interesting day… I wish I could have been there.
Cally writes about the day on the blog part of her website… http://callybooker.co.uk/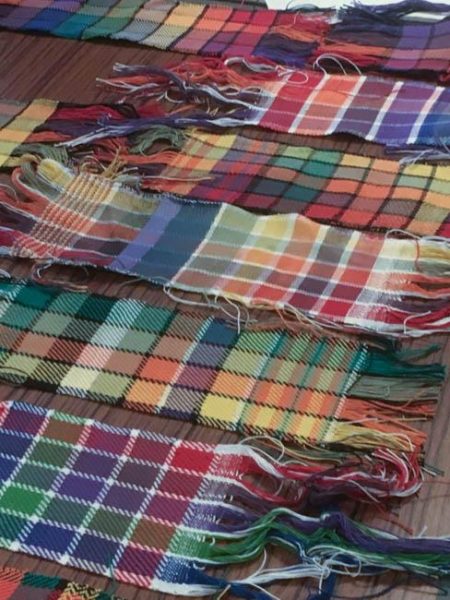 "The weavers of Highland Guild worked hard yesterday! I had driven up north with a boot-full of looms – having also sent several warps on ahead a month ago – and we spent the day looking at 'Colour from a Different Angle' using Goethe's (or Albers's) triangle.
There is a lot to enjoy in Goethe's work on colour, but the thing I find most interesting about the triangle is the way it facilitates creating sub-groups of colours associated with different themes and moods. It's a great way to work if you are starting from an inspirational idea that is not visual, such as a piece of music. So we spent most of the day examining these sub-groups and testing out the theory with coloured card and then on the looms (see images above).
The day flew by and at 4 o'clock we were reviewing a glorious selection of samples."